Union City Resident Arrested for Child Pornography
December 9, 2020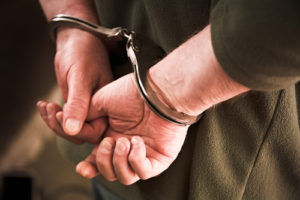 A Union City man was arrested last month on criminal charges relating to the possession of child pornography materials on his cell phone.
Suspect Charged with Child Pornography Offenses
Hudson County prosecutors announced that they had charged Felix Martinez, 45, with endangering the welfare of a child and possession of child pornography after investigators found more than 1,000 images of child pornography on Martinez's phone. Martinez was arrested at his home following the execution of a search warrant for Martinez's residence. Law enforcement began investigating Martinez following a tip received by the National Center for Missing and Exploited Children.
Read more: There's a Special Law Enforcement Unit That Targets Child Predators
Possible Child Pornography Criminal Offenses
Getting involved with child pornography can subject you to multiple different state and federal offenses. Some of the offenses charged in connection with child pornography include:
Possession of child pornography
Distribution of child pornography — even if you didn't intentionally distribute child pornography, many examples of software offenders use to download images turn around and distribute those images to others on the internet
Endangering the welfare of a child
Criminal sexual contact
Aggravated sexual assault
Merely having child pornography materials on your computer is sufficient to support a conviction, even if you never intended to download those materials — avoiding criminal liability if you inadvertently receive child pornography materials requires you to immediately notify law enforcement if you inadvertently come into possession of illicit materials.
Read more: Catholic School Teacher and Coach Repeatedly Sexually Assaulted Student, Prosecutor Alleges
Consequences of a Conviction
Conviction for a child pornography-related offense can carry serious, long-lasting consequences. First, a conviction will almost certainly subject you to prison time and fines. In New Jersey, some offenses related to child pornography are charged as second-degree offenses, which carry a maximum sentence of five to 10 years in prison and fines of up to $150,000. Conviction of federal crimes carry even harsher sentences.
Even once you have completed a sentence of incarceration, you will have to deal with continued consequences of your conviction, including:
Sex offender registration: Conviction for a child pornography related offense will require you to register as a sex offender, potentially for the rest of your life. This means you will be required to keep law enforcement notified of your current address and employment and to check in on a regular basis, such as annually or quarterly. Failure to keep your registration current is a criminal offense itself.
Sexually violent predator evaluation: Depending on your individual circumstances, the court may order you to undergo psychological evaluation to determine whether you qualify as a sexually violent predator, which can carry additional restrictions on your life after prison.
Parole supervision for life: You may be required to be subject to parole conditions for many years and possibly for the rest of your life following your release, including heavy restrictions or even an outright ban on your right to have a computer, cell phone, or internet access.
The stigma of a criminal record for child pornography, in addition to the restrictions of sex offender registration and parole supervision, can be incredibly damaging to your personal and professional life and make it difficult to secure housing, employment, educational opportunities, or financial services.
For these reasons, if you've been charged with criminal offenses related to child pornography, it is critical that you speak with a criminal defense attorney as soon as possible to discuss your rights and your options for facing your charges.
Read more: When Do I Need a Lawyer for a Criminal Case?
Contact an Experienced Audubon Criminal Defense Lawyer About Your Child Pornography Charges in New Jersey
Were you arrested or charged with child pornography in New Jersey? The consequences of a conviction could be severe, leaving you with a permanent criminal record and possibly even sending you to jail. That is why you need to speak with a qualified criminal defense attorney as soon as possible about your case. The attorneys at Aydelotte & Scardella Law LLC have successfully represented clients charged with child pornography in Camden, Burlington, and Gloucester County, and throughout New Jersey. Call 856-246-5576 or fill out the online contact form to schedule a consultation with a member of our legal team. We have an office conveniently located at 109 E. Atlantic Ave., Audubon, NJ 08106, as well as offices located in Hamilton.
The articles on this blog are for informative purposes only and are no substitute for legal advice or an attorney-client relationship. If you are seeking legal advice, please contact our law firm directly.