NJ Governor Murphy Signs Three Bills to Reform Criminal Sentencing
November 13, 2020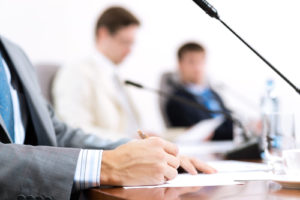 Last month, New Jersey Governor Phill Murphy signed into law three bills that were passed by the state legislature aimed at reforming criminal sentencing procedures in the New Jersey criminal justice system. Specifically, the bills were targeted at establishing a new compassionate release program, studying the cost savings of earlier release of low-risk offenders, and adding age as a mitigating factor when sentencing defendants who committed offenses as juveniles or young adults. The legislation also established a Corrections Rehabilitation and Crime Prevention Fund. Learn more about these bills below.
Read more: New Jersey Governor Vetoes Body Cam Bills
Bill A2370
The first bill, Bill A2370, is a repeal of New Jersey's existing medical parole statute, replacing it with a compassionate release program. Under the new system, an incarcerated offender can seek release from prison if he or she is suffering from a terminal medical condition or permanent physical incapacity.
Under the existing law, an inmate is only eligible for medical parole if two physicians diagnosed the inmate with a terminal illness that had a prognosis of six months or less to live, or a permanent physical incapacity that rendered the inmate unable to perform basic tasks of daily living and required them to receive 24-hour care.
Bill A2370 still requires an inmate to receive a physician diagnosis, but now the inmate's attorney is notified when an inmate is diagnosed with a terminal illness and given 12 months or less to live, or if the inmate has been suffering from a physical infirmity rendering him or her unable to perform tasks of daily living for at least the past three months. With the increase in timeframes, the goal is to give an inmate's attorney the time to prepare a petition to secure the inmate's release before his or her condition deteriorates to the point that transfer out of prison isn't advisable.
However, if a released inmate is later found to not be so debilitated as to be physically incapable of committing a crime or otherwise posing a risk to public safety, the inmate can be returned to custody following a hearing.
Read more: New Legislation Will Allow Up to 3,000 New Jersey Inmates to be Released by the End of the Year
Bill A4371
The second bill, Bill A4371, requires New Jersey's Department of Corrections, in consultation with the state Parole Board and state Treasury, to annually conduct studies into the potential cost savings of compassionate release and mandatory minimum reforms, and report the results of those studies to the governor and legislature. Proposed reforms to mandatory minimums and compassionate release are expected to result in shorter prison terms for low-risk offenders, which may end up resulting in savings to the state due to the lower demands on the prison system.
Read more: NJ Supreme Court Dismisses Over 1,000 Juvenile Warrants
Bill A4373
The final bill, Bill A4373, reforms sentencing guidelines by adding a defendant's youth to the list of mitigating factors a court can consider in sentencing. Previously, the only mitigating factor potentially related to a defendant's age that could be considered by the court was whether a defendant's conduct was considerably influenced by an older, more mature individual. Now, courts can consider as a mitigating factor the fact that a defendant was under the age of 26 when he or she committed the offense.
Read more: When Do I Need a Lawyer for a Criminal Case?
Contact an Experienced Audubon Criminal Defense Lawyer About Your Charges in New Jersey
Were you arrested or charged in New Jersey? The consequences of a conviction could be severe, leaving you with a permanent criminal record and possibly even sending you to jail. That is why you need to speak with a qualified criminal defense attorney as soon as possible about your case. The attorneys at Aydelotte & Scardella Law LLC have successfully represented clients charged in Camden, Burlington, Cherry Hill, Washington Township and throughout New Jersey. Call 856-386-4892 or fill out the online contact form to schedule a consultation with a member of our legal team. We have an office conveniently located at 109 E. Atlantic Ave, Audubon, NJ 08106, as well as offices located in Hamilton.
The articles on this blog are for informative purposes only and are no substitute for legal advice or an attorney-client relationship. If you are seeking legal advice, please contact our law firm directly.